Computer Pc Medic Delivers Quality Computer Repair and Office I.T.
We care about your computer repair and office i.T. needs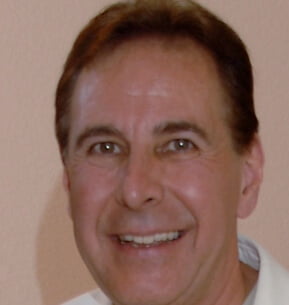 Our Customer Mission
Hello, my name is Dan and I am the founder and operator of Computer PC Medic, Computer Repair in Fort Collins, CO. Founded in 2008, our mission is to "Deliver the highest quality computer repair and business I.T. services, at the most affordable prices".  We have 1000s of satisfied clients and been voted #1 by "Best of Fort Collins" for our computer repair services, in Fort Collins, time and time again.
We Deliver the Services You Want
It's important to deliver the computer services that you want. In order to do that, we will spend time listening to your needs. To ensure that we deliver the service you want, we will ask you questions about how you use your computer and if it is in a school, home or business environment. This helps us customize our services to bring you the best results and satisfaction. After speaking with us, you will know that we care about you.
We Treat You and Your Budget with Respect
Whether you use your computer for college, home or business you need your computer back as soon as possible. Our goal is to have your computer repaired or have a solution for your business I.T. problem, within 24 hours. You will be kept in the loop so you know that your budget is being honored. As a "people company", we care about our business relationship for the long-term. You and your budget will be treated with the utmost respect.
When you call us now, at (970)372-1231, we will work with you and suggest solutions that will fit your pocket-book!
What Our Clients Say about Computer Pc Medic
I would definitely recommend Computer PC Medic. Dan was very professional, knowledgeable, and provided great service. He fixed my computer the same day I dropped it off and for a very reasonable price. Thanks Dan!
Libby
I highly recommend Dan, at Computer PC Medic, in Fort Collins, Colorado, for anyone who needs computer repair.  He set up my new business computer and transferred everything over to it from my old computer.  He also tuned up and sped up another computer I have; all of this with professionalism, expertise, and courtesy.  Just a real nice guy all around!
Marcy
Dan at PC Medic is a diamond in the rough. Its not very often you come across a place that mixes good old friendly atmosphere and business together. I had an external hard drive that went belly up, along with it all my files and business data that was on it. I tried several programs to receive my files but no joy. Then I found Dan, he took my hard drive in and was able to retrieve all my data and placed it on a DVD. The price was very reasonable for the work he did, and considering I thought all my data was lost, it was worth every penny. If you have a problem with your PC I would highly recommend Dan to anybody.
Gary
Computer PC Medic is the company to know. Dan has fixed my computer more than once, removing viruses and correcting some "user errors". When in doubt I give a shout to Dan. I also hand out his cards to friends and business associates needing his services. I know that he will get the job done in a professional manner and to the customers satisfaction. You can count on Dan and Computer PC Medic!
Larry