Are you looking for local computer repair services you can trust? You've come to the right place! Here are some of the services Fort Collins Computer PC Medic offers:
Computer Virus & Spyware Removal Experts of Fort Collins!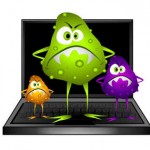 Our Computer PC Medic computer technicians are experts in removing computer viruses, adware and malicious software (malware). We will remove all computer malware from your Windows laptop, desktop and all-in-one computers. These malware can take the form of dangerous scare-ware, browser locking and encrypting ransomware.
During the virus removal process we will protect your precious data files, music and pictures. We will repair your Windows operating system, install missing security updates and a strong Internet security antivirus software. Our goal is to protect your computer against future virus attacks. We will educate you on how stay safe while on the Internet. What other computer company can say that?
If you suspect a computer virus, shut down your computer immediately and call us. Viruses can spread and cause increasing damage. Please do NOT try to remove viruses yourself!
Call Us Now at (970)372-1231 to Remove Your Computer Virus!

Computer Data Recovery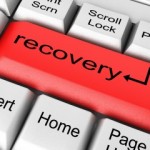 Have you ever lost pictures, music or documents because of a computer virus or hard drive failure? No matter what the cause, we will do what we can to recover all of your lost files to a DVD or external hard drive! Call Us Now at (970)372-1231
Speed Up Slow Computers
Is your computer as slow as a turtle?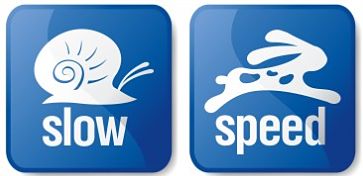 Speeding up slow computers is one of our specialties. Don't buy a new computer, when a computer tune-up will make it fast again. Instead, call us now at (970)372-1231, and one of our talented computer repair specialists will be happy to help you.
Slow Internet Connection Issues
Has your Internet browsing, email, downloading, Amazon, Chromecast or Netflix streaming drastically slowed down? It could be the fault of your Internet service provider. Did you know it could also be your modem, router or computer? We are experts in tracking down the problem and resolving the issue. Call Us Now at (970)372-1231
New Computer Setup
Along with stellar computer repair services, our Fort Collins office can set up your new computer! We will transfer all of your files from your old computer to your new one! Call Us Now at (970)372-1231.
Computer and Application Training
We offer tutoring, at your residence or business, with you determining the pace and subject. The training experience may just consist of answering a list of your questions. We will spend as much time as you need. Call Us Now at (970)372-1231.
Install New Software
Need help installing new software? No problem. We can help with that too. We'll get rid of all the trial software clutter too! Call Us Now at (970)372-1231.
Computer Data Backup Solutions
It's important to remember that all desktop and laptop hard drives eventually fall victim to an error, and will eventually fail. This can result in you losing your data! Because hard drive failure can happen without any notice, we can help you set up a data back-up plan, like a Microsoft server, central external hard drive and cloud backups, to make sure you never lose your files! Call Us Now at (970)372-1231.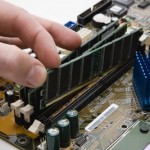 Inevitably, all desktop and laptop computers start to slow down, shortly after you buy them. This is often due to the fact that most computers come with insufficient computer memory! We can upgrade your slow machine to help you get the most out of your computer! Upgrading memory is a quick and inexpensive way to get better performance. Call our Fort Collins computer repair services office at (970)371-1231, to discuss your computer performance issues.
Hard Drive and SSD Upgrades
If you're like most people, you probably watch a fair amount of movies on your computer or have tons of gigs of music and pictures lying around. No worries! We can upgrade your hard drive to make sure you don't run out of space for all of your files! Solid state hard drives (SSD's) are becoming more affordable and are a great way to speed up your computer. Remember: hard drives are cheaper than new computers! Call Us Now at (970)372-1231.
Internet Security Tuning
It's important to keep your computer in a secure state. We'll help you set up all the necessary precautions to keep your identity and data safe. Call Us Now at (970)372-1231.
Wireless and Wired Networks Setup and Repair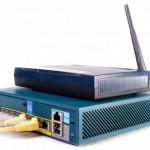 If your wireless router is not using a secure wireless connection, you are transmitting personal or customer data over the air waves. A nearby hacker can intercept all of your wireless transmissions. We will set up your routers' wireless settings so that your wireless transmissions can not be monitored by criminal activity.
If your network does not have wireless capability, ask about how we can help you set up a wireless router. We'll configure all of your devices, whether it's a smart TV, laptop, android tablet, iPad, iPhone, wireless IP security camera, Netflix, Chromecast & more, so that everything works together smoothly. Call Us Now at (970)372-1231.
Windows Vista, 7, 8 & 10 Operating System Install & Repair
Most computer repair is because of software problems. Are you have trouble upgrading to Windows 10? We can take care of that free upgrade for you. We are experts in all Windows operating system problems, as well as, most application software. Call Us Now at (970)372-1231.
Microsoft Office and Outlook Installation and Repair
Are you having trouble opening a Word, Excel or PowerPoint document? We can fix that. If your Outlook email is slower than a snail, we can fix Outlook to work quickly.
Did you know that you can read and send your Yahoo Hotmail and Gmail email directly from your Microsoft Outlook? Think of it, you would never again have to wade through Yahoo's never-ending webpage format changes and many ads. Most people only want to read their email and not be distracted by flashing ad's and Yahoo's and Google's latest email webpage formats.
If you don't have Microsoft Office installed, we can do that for you. If you would like to have your other browser-based email accounts connected to your Outlook email, then we can do that for you also. Call Us Now at (970)372-1231.
Personal Data Backups for Safe Keeping
When was the last time you backed up your documents and precious pictures? If you are like must people, probably never. Two of our new customers wished they had. A young mother lost all of her daughters baby's pictures and a college student, his doctorate thesis. Please do not wait until it is too late. We can back up (take a snapshot) of all your important documents and pictures to a DVD or external hard drive and do so within 24 hours.
Call Computer PC Medic now, at Our Fort Collins Computer Repair Office
(970)372-1231